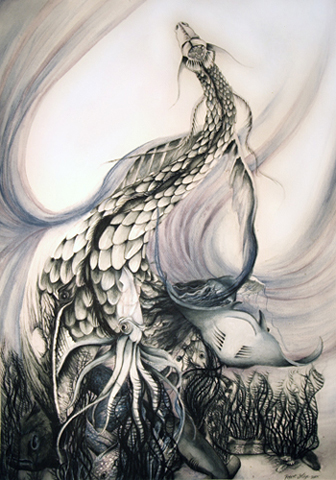 The title of this painting is Serpent of the Sea, number 1
It won The North Carolina Museum of Art
Best of Show
The painting is a watercolor and is first in the series. It depicts a child's myth I made up of great serpents of the sea who desired to soar the skies and explore that
which was above the water. This came at a cost. In order to ascend to the skies, the great serpents had to give of themselves. Some of their beautiful scales
flaked from their bodies and formed the animals of the seas.
-Robert Seelye
-Copyright 2005